3/4BHK Flat in Zirakpur, Chandigarh & Mohali – Live your dream by getting the best flat in Zirakpur @cheap and affordable rates with all facilities. Now with the Maple Apartments remedial property, you can make your dream of buying home come true. Maple Apartments provides the best apartments and flats in Zirakpur with the accomplished architectonics. We are well known for offering the absolute lifestyle to each and every resident. Maple apartment is located in the prime location of the Zirakpur which connective you to the nearby cities like Chandigarh and Panchkula. Our flats are carefully planned to keep in mind the comfort of buyers. 
Zirakpur is developing year by year which makes this place a right to get settled. Our Flats with 3/4Bedroom, Hall, and Kitchen at an affordable price is considered best in the city. Our 3/4bhk flat in Zirakpur covers almost all civic amenities like hospital, school, bank and mall within proximity of 4 kms. Apart from these, there are several other amenities which are fulfilled at Maple Apartments including socializing, fitness, security and eco-friendliness.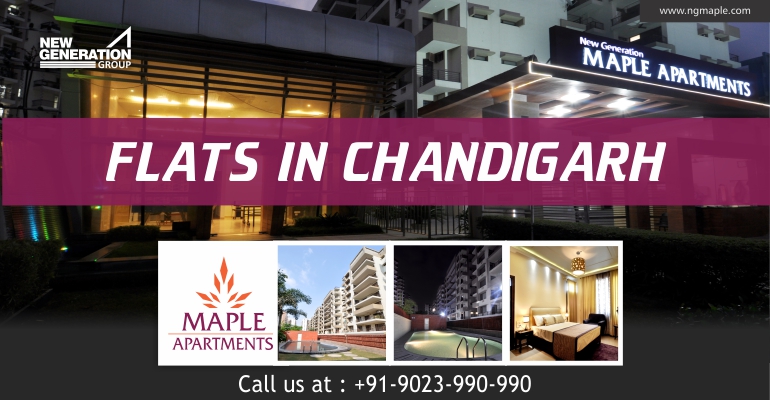 With our ready to move apartments in Zirakpur you can take your whole living standards to the next level within your budgets. Here you can get the luxury at the competitive prices. Pick up your phone and talk to us today by giving us a call at 9023990990.
NG Maple Apartments – 3/4BHK Flat with Luxury and Comfort
New Generation's Maple Apartments is the trusted and renowned name among the builders, developers, and buyers. Since the day of our inception, we have met the expectations of our clients and customers by providing them what they meet and by fulfilling our commitment to luxury and comfortable living. We are offering the best residential flats in Chandigarh, Panchkula, Mohali, and Zirakpur with the budget of customers. Our living accommodation includes a studio apartment, 3bhk, and 4 bhk ready to move apartments with the best amenities.
Our apartments in Zirakpur are spacious and have lavishing interiors along with modular kitchen and a lot more. We provide the perfect blend of high-end living and comfort. Our complex of multi-storied towers is the best place to live with the best surroundings. So, if you are looking for the best bets flats within your budget then contact us today.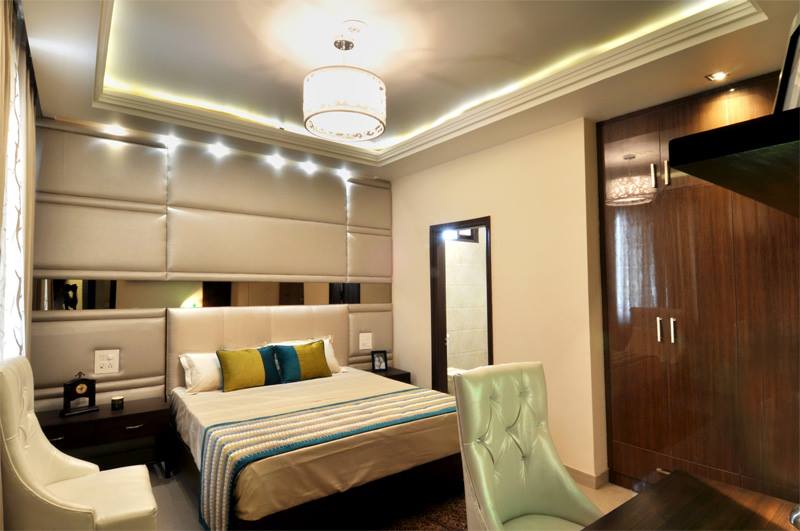 What do we offer with 3/4bhk Flat?
Maple Apartments brings you wide choices for investment. One can invest in 3BHK flats in Zirakpur which includes 3BHK (1816 sqft and 2116sqft) and 4bhk (2060  sqft and 2606 sqft). It includes property benefits of servant room, study room etc. We promise you to provide you give the benefit of spacious apartments. Our flats have been designed using quality infrastructure. Effective measurements have been followed to protect against calamities and extreme weather. You will enjoy quite a dream house when you buy at Maple Apartments which is our aim.
We have been very professional when it comes to delivering houses that meet your each and every requirement. Our ultimate goal is quality yet style with affordability for housing for the common man. Here is the thing which is included in our 3/4bhk apartment in Zirakpur:
A complex of multi-storied towers
3/4& 3 BHK flats in Tricity and Zirakpur which are ready to move as well.
Gymnasium,  Indoor Games Room, Steam Room, & Party Lounge
Landscaped Gardens with the fun rides for kids
Close to IT Park, Chandigarh, and Panchkula easily accessible from all these nearby cities
Spacious own parking space.
Two Lift Systems for each tower along with easy staircase for better convenience.
3-tier safety system embraced by us.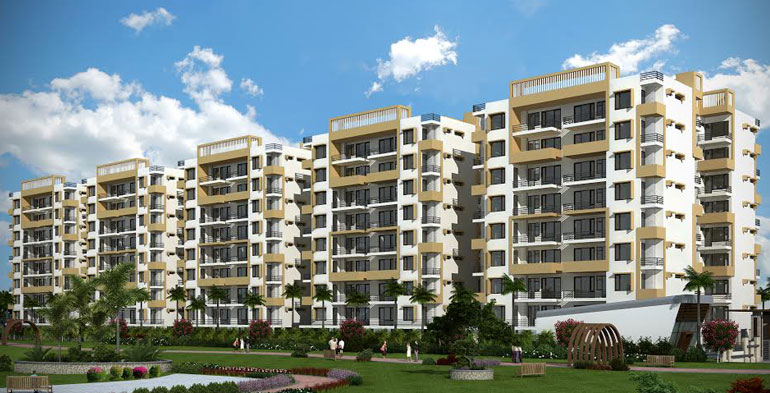 What Makes Zirakpur the Best Place for 3/4bhk flats?
The location of Zirakpur makes it's the best place for the people who are looking to buy flats. It's proximity to the Chandigarh and Panchkula makes it the hotspot to buy property. With the very passing year, Zirakpur is developing at its best. Numbers of mega stores are now increasing its presence in the city; it has malls, schools, hospital etc. It coming the time there is doubt the price of property will be sky high. Zirakpur is the place which carter the need to every resident at its best.
With the population of just 95,553 is one of the most peaceful areas away from the hustle and bustle of the overly crowded city. These are a few things that make Zirakpur the best location to buy ready to move residential flat. Maple Apartments are located in the main location of this town and well connected to all the prime location nearby VIP road.
Ready To Move Flats or Under-Construction – Are You Confused?
Zirakpur is home to some of the widest choice of residential apartments. You could invest in under construction or possession ready flats. You might get under construction flats at very low rates but buying a ready to move property is a better choice. Here take a look why it is best to invest in possession ready to move flats:
You do not have to pay GST as you have to pay in under construction properties.
They are ready for you to move in. Thus no delay in possession and no false promises or late waits have to be faced.
Failed projects when you have invested a lot can be risky nowadays. Possession ready saves you from such a situation. There are no risk of failure of getting the flat as you have already seen it and payed after a good inspection.
You do not worry about the developments and the benefits of the location because you are already aware of it. In cases of under-construction, it is likely to face issues when the dealer tells a lot but the place does not progress the way it should. Always remember, a good locality pays a good appreciation.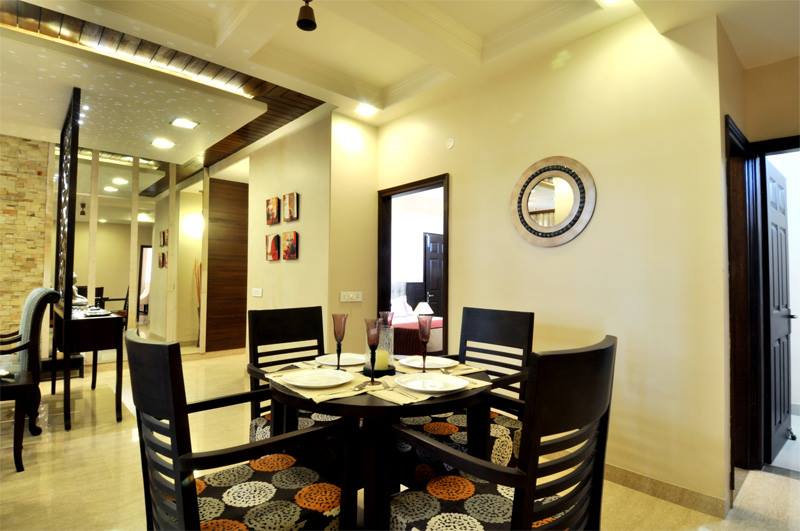 Why should you live in the Maple Apartment's 3/4bhk Flat in Zirakpur?
There are numbers of reasons to choose Maple Apartments when it comes to living with luxury at the best price. We ensure the comfort of our resident and provide them with the best facilities and amenities. Some of the best reason to choose us for 3/4bhk flats in Zirakpur is given below:
We will provide you with the spacious residences along with the abundance of Luxury and Class.
Maple Apartments is known for offering the best combination of elegance with a feeling of warmth and belonging
Here you get the chance to choose the best flat and along with that the amenities like Lush Park, sports and other recreational activities etc.
We believe in co-living and thus provide the best environment and take care of the ecosystem.
Whatever you will get at Maple Apartment will meet your expectation. The elegant design of our flat with the modular kitchen and several other benefits is what all you need to make a living space home.
Contact us now to know more about our ready to move 3/4 BHK flats/ apartments in Zirakpur, Chandigarh.
Contact Details Address: Maple Apartments Zirakpur Old Ambala Road, Near Fort Resort Gazipur, MC Zirakpur, Dist. Mohali Phone No: +91 9023990990 Email id:  info@ngmaple.com