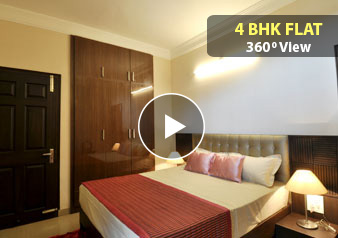 Maple Apartments is a leading commercial and residential real estate and property management firm. Symmetrical style and fascinating texture, named Maple Apartment "The best " and spellbind everyone. It feeling similar to living in Maple Apartments Homes. Maple Flats for Sale gives you feeling similar, your dream come true. Maple Apartments have been created by New Generation Real Estate, a premier name with in the region. Developed for more extension, natural daylight, the best ventilation and living place of complete serenity.
Maple offer 3 BHK and 4 BHK (1816-2515 SQ FT) Super Luxury Apartments in Zirakpur garden and beautiful balcony. Maple Apartments Zirakpur are designed for holistic living and conform to global standards of architecture.
Project Detail
Amenities

Seismic Zone compliant earthquake resistant structure with the finest material inputs and fittings.
Every apartment is park facing & corner apartment with direct access to sunlight, cross ventilation & open spaces from all sides.
Each bedroom having its own panoramic outside view.
EPBAX facility in each apartment
Modular kitchen with piped gas supply.
2 state of the art premium brand 8 passenger capacity elevators for each tower.
2 beautifully landscaped lawns (450 ft. app.).
All blocks are independent & stand-alone for complete privacy, natural light and ventilation.
Breathtaking water features.
100% power back-up with essential air-conditioner running facility in case of power failure.
Full power back-up for common areas and essential services.
Well designed club indoor games and open children area.
Splash pool within the complex.
The complex will have its own dedicated tube well to provide 24X7 water supply.
Rain water harvesting and central sewage system.
24 hours live CCTV, manned security at entry, exit gates.
Architecture


Imagine yourself perched on a hilltop. That too, on a towering sky-rise. Think of the wonders of living at such heights. Feel the wind blowing from all directions, passing in and out of your living spaces. Let your day begin with a clear view of the rising sun as it emerges at the horizon. Enjoy the ambience to the fullest, from the privacy of your home. New Generation's Maple Apartments offers you all this, and more.
High end luxury seeks top class ambience. Add to it a touch of class and the construction is complete. Your lifestyle seeks a combination of these elements. At New Generation's Maple Apartments, you would be pleased to find all of these in good measure, for you to enjoy a life of comfort. With experience, we have learnt which amenity fits best in what corner of your home, adding to the aesthetics and utility of what an ideal home represents. This is where we are adding a new dimension to the definition of luxury, unfolding a new chapter in our architecture.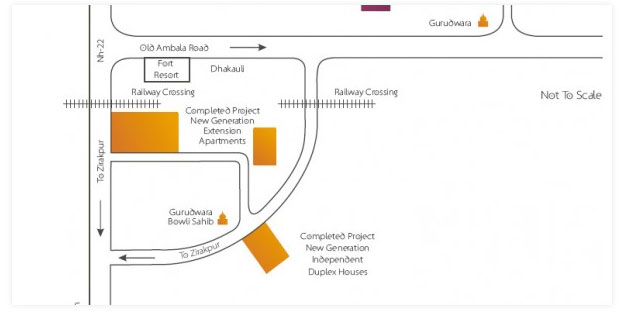 Maple Apartments, The generation-next residences, at the most sought after address in Zirakpur NAC. Distinctly styled homes set within 3 acres of wide open spaces that afford unrivalled luxury, world class amenities and leisure facilities. Trendy homes for the gen-next that truly reflects cool urban lifestyle, in wraps of highly secure surroundings. At Maple Apartments, you are close to world class entertainment zone, multiples, super market, café, restaurants, all this, just at a stone throw from your home. Maple Apartments, experience of unique lifestyle. So no need to waste your time in finding Flats, Apartments for sale near Zirakpur, Chandigarh We provide you the best Flats in Zirakpur with latest and luxurious facilities. In Real Estate industry of Punjab, New Generation Real Estate PVT LTD has become an important name. It has proved its impact. It deals in 3 and 4 BHK Flats, Apartments. We started with 3 and 4 BHK Flats, Apartments for sale in Zirakpur.