Benefits Of Buying Property During Navratri – The year of 2018 is an auspicious time to invest in real estate ventures. If you look at the year chart, Navratri is the best time when you want to buy a residential or commercial property. Chaitra Navratri has started with loads of pomp and shows across the nation. It is a nine-day festival which is auspicious. It is believed to bring loads of good luck and prosperity in life. The benefits of buying property during Navratri are many.  
Each day of Navratri brings a new day. With nine consecutive auspicious moments to rejoice and bring good karma, the festival is the best time to buy a new property. If you are planning to invest in residential ready to move 3BHK, 4BHK, studio flats in Zirakpur then Navratri. In this post, we will share some benefits of buying property during Navratri season.
About Navratri and Significance of Each Day Of Navratri
According to Sanskrit, Navratri means nine nights. It is associated with the popular battle between goddess Durga and demon Mahishasura. The festival is wholly dedicated to goddess Maa Durga and her nine avatars or incarnations. As per auspicous dates or days, this festival is said to be the best time to do things like buy new things or starting new things. Buying a house is a great deal at this time. As per Astrology, Buying during Navtratri birng peace, serenity and prosperity in family. You can appreciate your current life from in these 10 main days of worship.
Significance of Navtratri
There is a significance associated with each day with each incarnation of the goddess:
Shailaputri also was known as Pratipada who is an incarnation of Parvati. She represents the combined power of the Trimurti or Hindu Trinity- Vishnu, Brahma, and Mahesh depicting action and vigor.
Brahmcharini is Sati (Parvati's unmarried self) symbolizes the bliss and calm. She is worshipped for moksha (emancipation) and endowment of peace, calmness-cum-energy, and prosperity.
Chandraghanta: She signifies with married Parvati who wore half-Chandra (lit. moon) on her forehead. She is a symbol of beauty and bravery.
Kushmunda: She is known as the creative power of the universe that gifted vegetation on earth.
Skandmata: The day is significant of mother's love, strength, and selflessness.
Katyayani: She is the warrior goddess which is signified courage.
Kalratri: The most ferocious forms of Goddess Durga which mean good triumphs evil.
Mahagauri: She signified peace and intelligence depicting optimism.
Sidhidatri: The goddess possesses and grants all types of siddhis which bring wisdom, prosperity and good luck in life.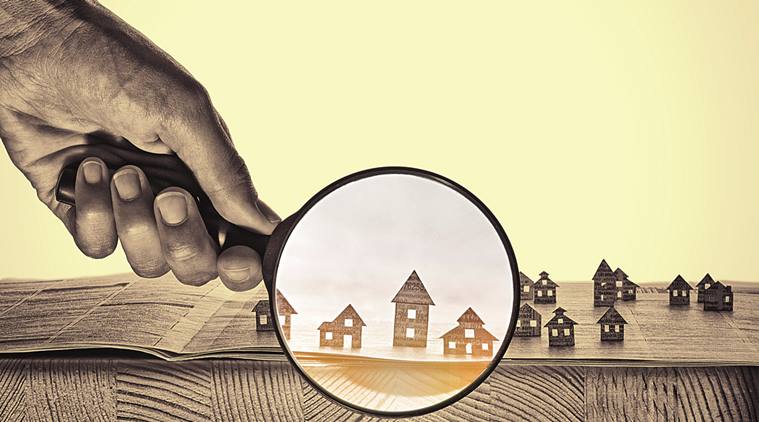 Reasons to Buy House on During Navratri | Advantage of Buying Property in Festival Season
The festive of nine days bring you good reasons to invest in real estate properties. The venture will bring out good returns for you. Before buying any property, make sure you look at the financial budget, family needs, and financial implications. Here take a look at the reasons why Navratri is the best time to invest in real estate residential property:
Best Time For Investment: Navratri is the best time for purchasing real estate properties. As per the spiritual belief, the festive season is considered auspicious as it brings good luck, wealth and prosperity.
The concession by Builders: Many builders and real restate estate companies offer benefits to purchasers. They provide a good discount to buyers during the festive season. This is because the demand for house properties grows to the auspiciousness of the festive season. By offer benefits, they increase their sales which vary from property location to builder.
The Loan Interest Rates are Low: The demand rises up and property loan interest rates take a dip. The banks are more lenient when it comes to home loans and female homebuyers. They offer a variety of schemes of processing fees waiver, reduction of interest rates, and much more. Taking loans during this time is favorable and profitable for buyers.
Appealing Deals: The real estate builders and developers provide different discounts and deals like relaxation on repayment, flexibility in the payment schedule and EMIs system on the purchase of the property.
This time is hailed as the best time ti invest in houses or buy properties which will bring you luck in life.
Conclusion:
Chaitra Navratri is the best time to buy a residential property. Before making any decision, make sure that you go through all the implications and benefits of purchasing one. It is a long-term investment which will affect you financially. Thus, make sure when you buy the house, it does not drain your finances. Maple Apartments in Zirakpur is the best real estate venture that brings you wide range of benefits for festive home investment.