Studio Apartments For Sale In Zirakpur – New Generation brings you best studio apartment in Zirakpur. Our project NG Maple Apartments brings wide choices when it comes to residential houses for sale in Gazipur, Zirakpur (Chandigarh). We have ready to move in, 3 BHK & 4BHK, studio apartment for sale in Zirakpur.  Each apartment is made concerning your choices, interest and luxury. You will get the appealing designed flats with quality making at most affordable rates.
Houses are a long time investment. New Generation' top real estate builders and developers in Chandigarh, understands your need for better designs and affordable residential apartments. Studio apartments are very much in demand due to their benefits. Spacious flooring, multiple amenities, lush green lawns and scenic view of sunset can be seen from Maple Apartments. If you are looking for studio apartments for sale in Zirakpur then NG Maple Apartments is the best.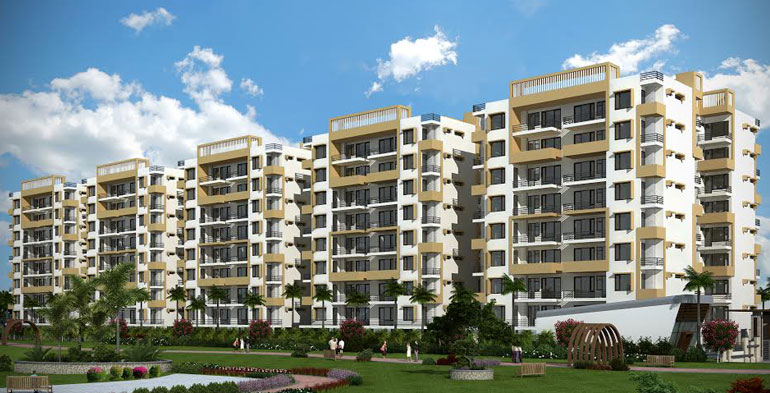 Feel free to talk to us by calling us at +91-9033990990 or +91-9043990990. You can even send us a query at info@ngmaple.com or simply leave a query in our inquiry box for us to connect with you. We assure you great deals for residential apartments in Zirakpur and Chandigarh location.
Genuine

Studio Apartments in Zirakpur For Sale

At NG Maple Apartments
Chandigarh based, New Generation brings NG Maple Apartments in Zirakpur that will savor all your needs for stylish yet wise choice. We bring you wide flooring space for you. You get ready to move in apartments that are available in 3BHK, 4BHK and studio apartments. Each floor has been subjected to intrigue style as per Vastu Shastra. Our studio apartments give a perfect view of sunset and sunrise along with the scenic beauty of nature. Our expert architectures have made sure that you get the right amount of sunlight with zero blockages. There are two lifts to sustain each floor along with the staircase.
Together with skilled civil engineers, NG Maple Apartments have been able to deliver you quality yet cheap studio apartment/ flats for sale in Zirakpur. We understand your long-term need. Thus, full value for money is given. We have used A-grade material while constructing our dream project, NG Maple. All the techniques and measurements have been taken to sustain period of calamity like earthquakes, fire, flood etc. Safety in long-term perspective has been given good attention. CCTV cameras, safety guards, immediate possession and many other steps have been taken by us.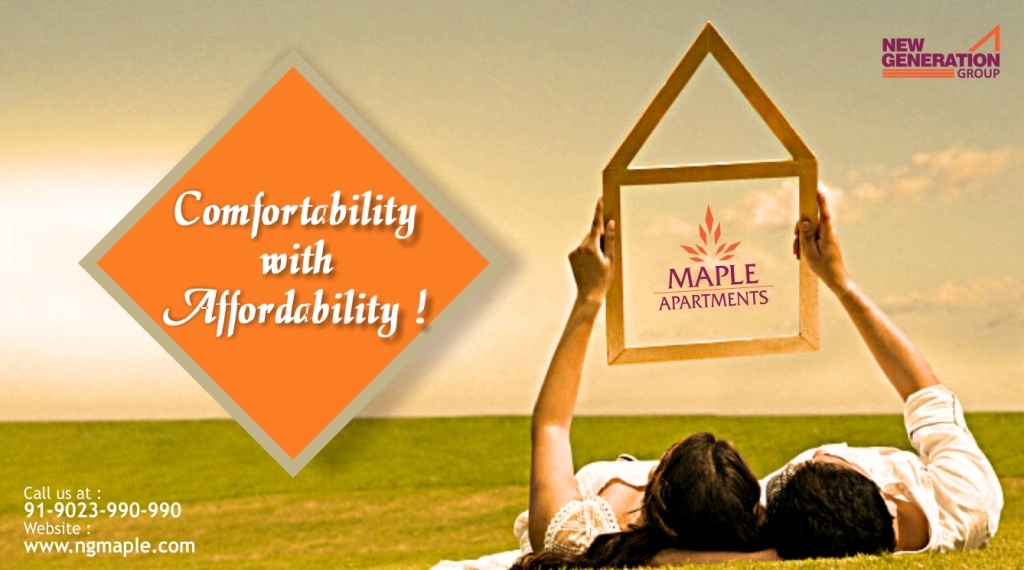 Studio Apartments – Best Profitable Real Estate Investment Option 
Those from the working class or paying hefty rent or those who look for small budgeted flats can always go to Studio Apartments. Small houses which offer comfort and cosy are the top choices especially when it perfectly benefits the buyer. They have become a good way to invest. The best part of these houses is that they are manageable and affordable to the limited budget.  These self-contained units are a good option in Zirakpur. They benefit the buyer in many ways due to many factors.
Zirakpur has a high demand for tenants who are usually working individuals, couples or students.
The location has a growing value which is appreciating rapidly.
You get to own affordable house for your limited use.
Great development rate is the attraction rate with more office, malls, banquets, halls etc are coming up.
Buy at a limited budget and make at an asset in coming times.
Add value to your current studio apartments which compliment with skyrocketing prices.
Put the house on rent and earn some extra income as Studio flats have high demand here.
Why Should You Buy Studio Apartments in Zirakpur?
Buying a Studio Apartment is a good choice for those who want a small but good investment.  These apartments are greatly in demand nowadays. People are making a heavy booking for these especially individuals. Some of the good reasons for investing in Studio flats are as follows:
These flats are greatly in demand for rent purpose. People buy these flats and keep tenants for good returns.
Those who cannot afford costly apartments can invest here in these flats and get a good deal in a good location.
The return on investment is good as people from far off locations come here for PG due to work or studies. Zirakpur has been a hotspot for students for affordable accommodation and accessibility.
Features of Our Studio Apartments:
Maple Homes brings you classic designs and better options. Our proximity to live and exposure has been appreciated by many. We have drafted successful projects in Tricity. Some of the best features of our studio apartments are as follows:
Designer tiles for a beautiful experience.
GI. pipes have been used in the construction.
Best quality wooden hardwood internal walls and mesh doors.
Facilities like pool area, children play area, lush green park etc.
9 acre MC Park in the front gate of the society.
Calamity resistance proof infrastructure.
Designs approved by top civil engineers & architecture for a safe and secured residential living.
You can contact us anytime and know more.
Contact Details
Address: Maple Apartments Zirakpur Old Ambala Road,
Near Fort Resort Gazipur,
MC Zirakpur, Dist. Mohali
Phone No: +91 903/43990990
Email Id:  info@ngmaple.com