Is Real Estate A Good Investment in India – Is it a good time to invest in real estate 2018? How will 2018 be for real estate? Which are the best locations for real estate investment in Chandigarh? A real estate is a good place for investing. Gated communities, residential properties, commercial properties etc. they have a positive benefit in term of value and robust investment classes. They hold a good long-term advantage for those who consider real estate a good investment in India. We give you apt reasons and solution for better exposure in real estate.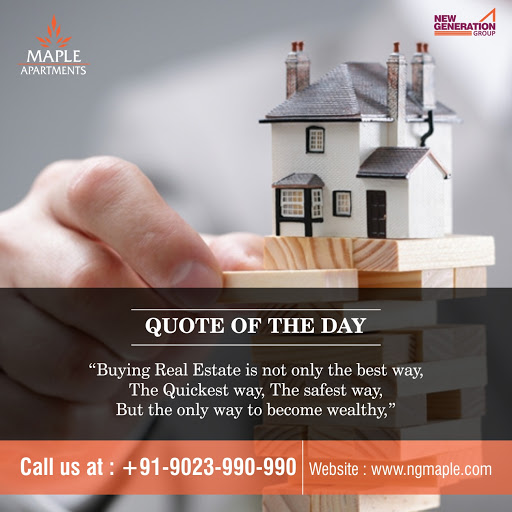 Whether you want to spend your savings on share market or banking plans or anything that multiplies its worth, Real estate enjoy a different status. The year of 2018 is a good time to make good investments. This year will bring prosperity to the property rates and you will get good returns. Take a dig at the reasons why real estate is a good investment in India.
Top Reasons To Invest in Real Estate
Is buying a house a good investment in India? Well, it is of a great deal when you invest yourself in residential and commercial properties. When it comes to capital gain or monetary long-term planning shares and properties are a dreaded competitor. If you are thinking why real estate property then we give you the reasons! Here are the top reasons to invest in properties:
Comparing the risk and return factors, shares have marginally higher capital growth than properties. If risk involved is higher in shares with a measurable variation on capital growth and returns on shares ranging from +40% in a year to -40% in a week. Such a variation is rare in properties proving a safety layer.
It is easier to know about the trends and its complex researchers work through online, visiting suburbs, open houses, and auctions.
Applying for a home loan in case of properties are easier as most banks provide home loans especially on residential properties. This is because due to greater leverage access. Banks provide up to 95% proportion of the value at the lower interest rate. Thus it is very easy to borrow in these cases of properties rather share portfolio.
It is a flexible investment which meets all your needs for long-term investment, positive cash flow or adding value etc. Invest in properties where rents out weight holding costs or hold greater potential for better returns with little efforts.
You have direct influence cash flow like by raising the rent and asset worth by adding value to the property.
Properties give a benefit of raising value effectively by the cosmetic renovation. It is the structural renovation of adding value to the property by renovating its interior and exterior.
Will 2018 Be A Good Time To Invest In Real Estate?
Is it right time to invest in real estate in India? The year is in full hopes and you can have the best of real estate. Considering to invest in buying your own house is a lifelong desicion where you could own your own house and create your own asset. If you are wondering if 2018 will be lucky or not then we have the answer to your dilemma.
Real Estate Regulatory Act (RERA) and Goods & Services Tax (GST) have helped make the sector safer for buyers and sellers. RERA protects the interests of the consumer by making sure projects are delivered on time and protecting against squandering of buyer's money.
Post-demonetization, projects have seen a downfall of 75% in top 8 eight cities with other beings 40%. This has helped provide buyers a better position to negotiate and strike a good deal.
The interest on home loans in low which is forecasted to make 2018' the best year for investing in real estate ventures. The interests were 9.5% per annum in 2016 which is now ranging in between 8.3-8.4%. Even if annual rental yields at 5-6 percent there will be enough to enable people to avail low-cost home financing.
Real estate ventures have attracted global investor fraternity to receive Private Equity (PE) investments as per industry reports.
It is the best time to invest in residential and commercial properties. You will get good returns for better housing and business exposure.
Best Place To Invest In Real Estate in India
If you are looking for the best place to invest in real estate properties then Chandigarh is the best. It has all the amenities to make a perfect dream location. Real estate hub, Zirakpur, Chandigarh has been mushrooming in multifold. The city of Zirakpur has nested some of the biggest builders to bring projects that brings life to the entity. People are constantly investing in these projects due to many benefits like as follows:
Proximity to the city life of Chandigarh.
Near NH-22 (Chandigarh-Shimla-Kalka Highway)
Presence of malls, restaurants, shopping centers etc.
Reasonable property prices.
Rapid urbanization etc.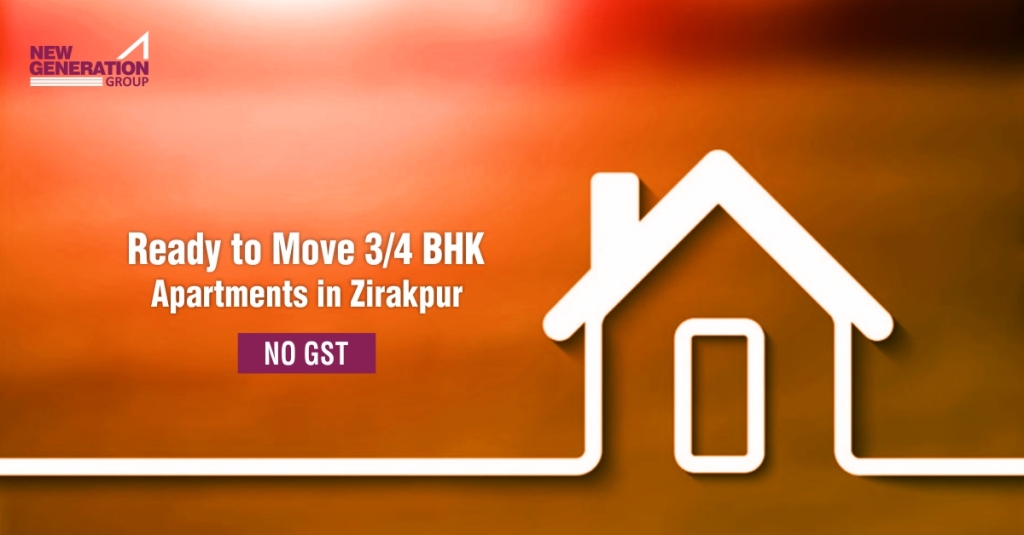 Conclusion
Real estate properties are the best sector to invest. You will get good returns this year with low prices brimming the buyers pocket. NG Maple Apartments in Zirakpur is one of the best real estate project which delivers better deals in Chandigarh city. I hope the article was of good use.